Entrepreneurs may benefit from the networking, cultural exposure and critical thinking lessons that college provides, especially if they go in with a plan.
Entrepreneurs may find success without college if they already have ample resources and connections or a clear opportunity in front of them.
You should consider whether your entrepreneurial idea will require investor funding and hard skills. You should also determine whether your entrepreneurial idea would be high-earning and afford you the time to juggle a startup and an education. 
This article is for aspiring entrepreneurs who are deciding whether it's worth it to start or continue a college education. 
Did you know that the percentage of entrepreneurs who hold a college degree is roughly equal to the percentage of those who don't? In 2020, the nonprofit Ewing Marion Kauffman Foundation found that just over half of U.S. entrepreneurs hold university degrees. This finding raises a question: Is college necessary for entrepreneurial success? It's a fair enough question when college costs up to $43,775 per year and there's a $1.7 trillion student loan crisis.  
To help you decide whether college is worth your time and money, we interviewed entrepreneurs who do and don't believe college is key to entrepreneurial success. Here's what they said.
You can benefit from college if you plan wisely
Matas Jakutis, chief marketing officer at ForceField Digital and a self-described "serial e-com entrepreneur," said college is worthwhile if you know what you'll get out of it.
"Entrepreneurs can 100% benefit from college, but getting a great result requires one main thing: focus," said Jakutis, an alumnus of Lancaster University Management School in the U.K. "These days, college is more expensive than ever, so it's not an investment to make casually. To go to college to simply explore or test the waters without a real plan might now be a luxury of the past."
Jakutis' perspective suggests that entrepreneurs could benefit from a college education if they know exactly what they want from their careers. For example, let's say you envision developing some sort of disruptive semiconductor technology. In that case, you could study at a nationally renowned engineering school with an emphasis on hands-on lab opportunities and industry-wide networking. Your experience and connections could help you be the disruptor you want to be.
"Today, entrepreneurs must do serious research on the school and program before making an investment," Jakutis said. "Only when entrepreneurs are focused and approach education with a true purpose can they make the most of it."
You can benefit from meeting people in college
Justin Carpenter, founder and CEO of the house cleaning platform Modern Maids, said he made important, one-of-a-kind business connections during his time at Baylor University.
"[One of my] college roommate[s] went on to get his master's in accounting, receive the award for most outstanding grad student, and work at PwC, one of the most prestigious accounting firms in the world," Carpenter said. "I currently use him as my CPA. Another very close college friend's family owns and operates hotel chains across the country. Through my connection to him, we were able to negotiate lower prices on all our cleaning supplies and materials."
Carpenter also said that interacting with people of different cultures on campus has benefited him tremendously. Rather than "the specific things I learned in the classroom [resulting] in my success," he said, college "[forced] me to critically think, become well-rounded [and] open-minded, and learn from different cultures." These lessons can empower entrepreneurs to innovate while prioritizing diversity and inclusion in their workplaces.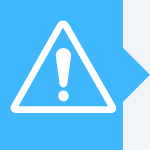 Did you know?: According to a 2021 paper published in the journal Small Business Economics, several studies have found correlations between cities' diversity and these regions' consistent knowledge generation, innovation and entrepreneurship.
You can skip college if you already have resources and opportunities
Richie Huffman, CEO of the child learning center franchise Celebree School, chose to skip college because he already had everything he needed.
"I came from an entrepreneur family. My mom and dad were in the preschool business," Huffman said. "I saw the transition between my mom working for a company and then opening her own business. I felt as if I could get where I wanted to get just by [having] my parents as mentors and giving me the knowledge instead of going and sitting in a classroom."
Huffman said reading books, attending seminars, participating in webinars, and surrounding himself with people who had already found entrepreneurial success were also key steps in his path. So was an early bakery business he launched. 
"It really taught me how to sell, how to approach people," Huffman said. "There are lessons I still have with me that [aren't] taught sitting in a classroom." Huffman's story shows that some budding entrepreneurs can leverage their connections and access to alternative educational opportunities to find success without college.
You can drop out of college if a business opportunity appears
Shri Ganeshram, CEO and founder of Awning, dropped out of high school in 11th grade to attend MIT. He then took a leave of absence from MIT to launch the startup FlightCar, which raised $40 million before selling its tech platform to Mercedes-Benz in 2016. When the startup became his career, he knew going back to MIT wasn't in the cards. The key was that, independent of college, he had developed the hard skills to power his career.
"I wouldn't say that I started with, 'I'm going to just drop out,'" Ganeshram said. "I more so started with, 'There's this really exciting opportunity in front of me. Let me explore this opportunity in a way in which I can keep the door open [to college]. That opportunity led to me starting a career, and luckily, in the software world … once you have hard skills, people care less about [your] degree and more about your ability to function on the job, which is what I was able to establish as an entrepreneur during the time I was taking leave from MIT."
However, Ganeshram doesn't entirely discount the notion that a college education can be valuable for entrepreneurs. At college, he "made friends with people who continue to be in my life long-term and had a huge impact on me." But, he continued, "Do I think four years of being at college would've necessarily been the highest ROI, especially with the cost of college? I don't think so. I think there's probably some models for something in between. I don't know if all of the curriculum they teach in college is truly necessary."
Other considerations when you're choosing whether to go to college
Beyond what the entrepreneurs we spoke with told us, you may want to consider the following factors as you choose whether to go to college:
Investor requirements. Angel investors or venture capitalists from whom you seek startup funding may look upon you more favorably if you hold a degree.
Your current business's state. If you already own a business and it's taking off, you might be able to skip college (or drop out if you're already enrolled).
The hard skills required. College may be the easiest way to learn hands-on hard skills you'd use in a laboratory or scientific setting. Technical or vocational school also may be an appropriate path for certain entrepreneurs.
Your earnings potential. A startup idea that you're confident could earn you lots of money could fund your education if you choose to attend college later.
Your ability to do both at once. Let's say you have a great business idea but you also want to go to college. In that case, you should assess whether you have the capacity to do both at once. This can be quite time-consuming, but it could be an option.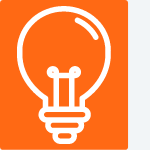 Tip: For additional considerations as you make your choice, read our guide to skipping college to start a business.
College vs. entrepreneurship: The choice is yours
Going to college and being an entrepreneur are far from mutually exclusive options – you can do both, sometimes simultaneously. Doing your research and considering the stories above can help you choose which route to follow and when to do so. And if one path proves more challenging than you expected, you can always head down the other.