This Q&A has been edited and condensed.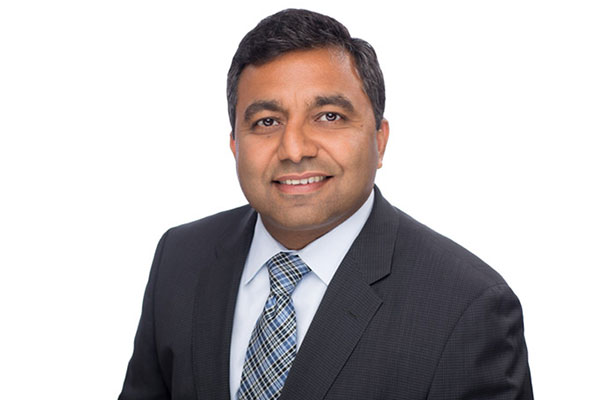 What is your job title and where do you work?
I am Founder and Managing Director of Khera Ventures. I founded the company to invest in, and assist entrepreneurs seeking to bring innovative technologies to market. I work in McLean, Virginia.
What does a day in your role look like and how do you approach new projects?
I am responsible for executing our investment strategy. It involves evaluating and managing various venture and angel investment opportunities. I'm in the process of establishing an investment committee to develop our approach to value startups, and the associated due diligence process.
Is there something about your professional journey that people would find surprising?
I come from a middle class family from Central India and had no prior experience with entrepreneurship. When I started my career as a management consultant, I was not planning to start my first business(Creative Systems and Consulting), and least of all to start it with my wife, however in 2010 we saw the opportunity that cloud computing presented to entrepreneurs.
What was your path from graduation to your current job?
In 1999, I interned at Gartner's Washington, D.C. office and was offered a full time position to help federal agencies with their IT management decisions. After getting my Smith MBA in 2000, I worked on over 50 exciting projects over 8 years, supporting agencies from the DoD and the State Department to USDA, HHS and NASA.
I left Gartner in 2008 and joined the Federal Reserve as their Chief Architect.
In 2010, I co-founded Creative Systems and Consulting with my wife. Creative was acquired by ICF in December of 2021 and in May of 2022, I started Khera Ventures.
Are you where you thought you would be in your career? What are your goals?
I'm further along in my career than I thought I would be at this point. After successfully building, managing and exiting my first company, I'm now taking steps to help others along their journey.
What Smith School resources or relationships did you leverage for your career?
My Maryland Smith classmates and I have always bounced ideas off of one another, and reviewed and commented on each other's business plans. A few of our professors like Dr. Rhonda Reger, started email groups, organized happy hours, etc., to offer opportunities for their former students to connect.
How has your Smith education helped you with your career? Were there specific classes, experiential projects, team projects, or internships that have been especially helpful to you?
My Smith education has been an exceptional resource for me throughout my career. Smith is essential to enhancing soft skills as much as imparting core curriculum. Classes like business strategy and negotiations have been extremely important to my career as a management consultant, and then later as an entrepreneur.
Why did you decide to get a business degree and why did you choose Maryland Smith?
I decided to pursue my MBA to have a high impact career and to handle complex corporate challenges. Smith offered the best value for me when I was a student considering a full time MBA. The Smith School is part of one of the most reputable public universities, the location is exceptional, and internship/full time job prospects are phenomenal.
What about your personal journey has led to your success?
Having a supportive family. My wife and kids have made several sacrifices over the last 12 years, enabling us to build a fast growing company.
Is there anything else you would like to add?
I am really excited about the chance to help the next generation of entrepreneurs. I'll soon be joining the Smith Advisory Board and will use that as an opportunity to connect with students and young alumni to offer guidance and mentorship.